What's the difference between regular smoke detectors vs. monitored fire alarms in Buffalo?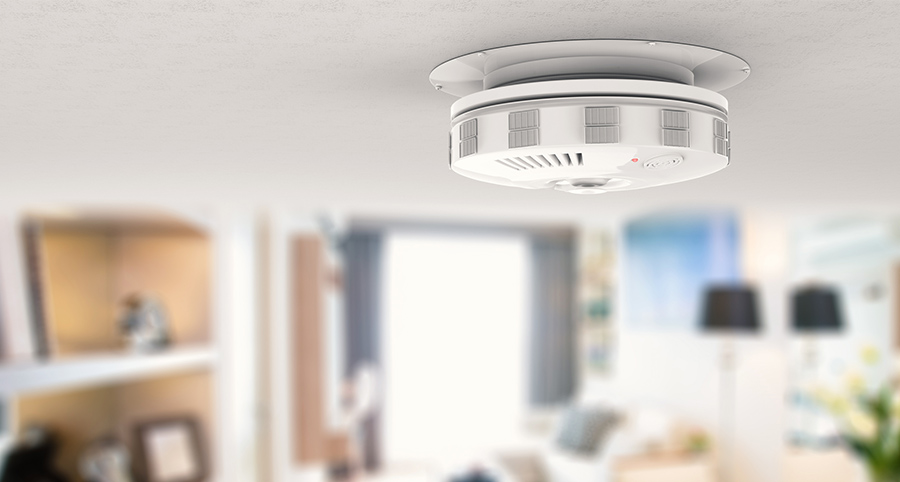 In the Buffalo smoke detector vs. monitored fire alarm discussion, one device rises over the other. Smoke detectors are a vital line of defense in guarding your place from fire, but they have several limitations. On the other hand, monitored fire alarms offer more methods to discover a potentially dangerous situation and may notify your support team when disaster strikes. Pairing your fire alarms to a home security system also results in many additional advantages that your common smoke detectors could only wish for.
Regular smoke alarms can only do this one thing
Fire safety is a chief concern for homeowners, and smoke detectors take on a critical part in shielding your family. Even so, smoke detectors have some shortcomings. To illustrate, they are only able to react to smoke, not heat. In the event there is an emergency in your home, you might not be warned before the smoke reaches the smoke detector. Even though there are additional unmistakable signs of fire -- like a marked rise in heat -- if you don't have smoke, you won't have a triggered smoke detector.
What's more, smoke detectors only beep if they detect an adequate amount of smoke. In the event a fire starts small, you might not be cautioned until it's too late. Some smoke detectors employ more than one sensor, meaning they will recognize smoke from both a blazing inferno and something less intense. If they do go off, it falls to the resident to call emergency services after exiting the residence.
Monitored fire alarms offer more benefits than standard smoke detectors
While they look like traditional smoke detectors, monitored fire alarms offer more benefits. If linked to a total home security installation, they can:
Discern fire with different sensor types: Like a traditional smoke detector, this monitored device has the ability to engage from an intense fire or one that has just started smoking. It will sound an easily audible beeping when it perceives danger.
Detect fire with a rapid temperature increase: Your monitored fire alarm may also trigger if it discerns an unusual fluctuation in temperature. Many times, heat is noticed in advance of smoke. Added methods to identify a fire means additional means to keep your family safe.
Alerts trained monitoring representatives: Fires may occur when you are home or away. No matter of the situation, your fire alarms will alert your monitoring team, who will quickly place a call to first responders. When every moment matters, it's comforting to realize that someone is constantly watching over your home.
Pairs with home automation: Although the primary job of a fire alarm is to detect dangerous situations and request help, it will also join forces with other automated equipment. To illustrate, a tripped alarm might induce your system to engage the exhaust fan to impede the flames or initiate smart light bulbs so you may find the quickest exit out of the house.
Your monitored fire alarms are a key element of a fully equipped smart home
The simplest approach to get the most from your fire alarms is to pair them with a Vivint home security system. Consult with a Vivint specialist today and discover the perfect smart home for your family. Call (716) 567-8226 or send in the form below to take the first step toward a safer property.
Areas Served Around Buffalo By Smart Security Specialists Your Local Vivint Authorized Dealer